Genomics
Next-generation sequencing (NGS) technology has revolutionized genomics leading to an unrivaled generation of large overloads of omics data ((meta)genomes, (meta)transcriptomes, epigenomes). The use of sequencing machines, which are now smaller in size but capable of generating piles of data faster and at a lower cost, have however raised the challenges of sharing, archiving, integrating and analyzing these data. Efficient and effective pipelines/tools to deal with those increasing amounts of genomics data are therefore needed to store, transfer, analyze, visualize, and generate reports to researchers and possibly clinicians. In this scope, at LABGeM we develop standard as well as innovative tools to get the most of NGS data.
Functional Annotation
High quality functional annotation is essential for understanding the phenotypic consequences encoded in a genome. We develop several methods to improve protein function predictions. These methods are mainly based on sequence analysis, genomic and metabolic context exploration and structural bioinformatics.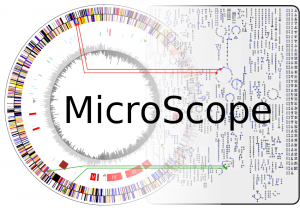 In order to extend the range of tools available to MicroScope users, we aim to develop the platform functionalities dedicated prediction, annotation and exploration of genomic regions. These genomic regions include specialized gene clusters (ie, encoding for secretion systems, CRISPR systems, Biosynthetic Gene Clusters, operons, etc.), phage or GI / ...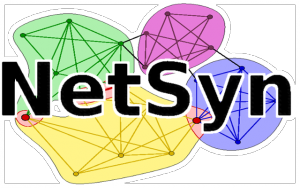 We developed a method to classify proteins of a family based on their conserved genomic contexts. Each protein genomic context is compared against all others to determine syntenies. A graph is generated where nodes are input proteins connected by edges when a synteny is observed. Edges weight represent the mean ...