From our research and development activities, several biotechnology projects are conducted with potential industrial applications.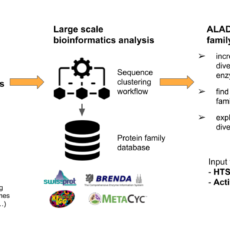 The ALADIN project aims to build an integrated and distributed technological platform which will rely on the combination of combinatory genetics with artificial intelligence. It will enable the exploration of natural molecular diversity, its appropriation to build new purpose-based catalysts (enzymes and micro-organisms), and the rapid expansion of the knowledge ...
Read More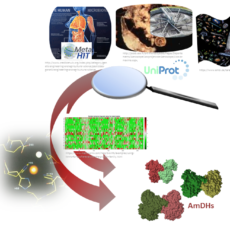 The current trend in Chemistry is to perform the energy transition successfully by considering cheaper and greener alternatives. This can be achieved by the substitution of some chemical steps by biocatalyzed ones or the design of new enzymatic routes, thus reducing waste and polluting organometallic catalysts. As useful building blocks ...
Read More