In order to optimize data management in MicroScope we have decided to proceed to several changes.
First we have decided to remove obsolete genome assemblies from MicroScope. This step concerns genomes from GenBank which have been deleted from the database (see the list here). If you need these genomes for your analyses, you can request the integration of their current assembly version from here : "About > Submit your data to Microscope".
In addition,  we have decided to delete synteny results ("syntonome" dataset) for genomes that have not been consulted for over 5 years. These genomes still remain in MicroScope, they can be displayed in the genome browser but no results will be displayed in the synteny viewer and other tools (Gene Phyloprofile, Regions of Genomic Plasticity and Synteny Statistics). In that case the interface will display something like this: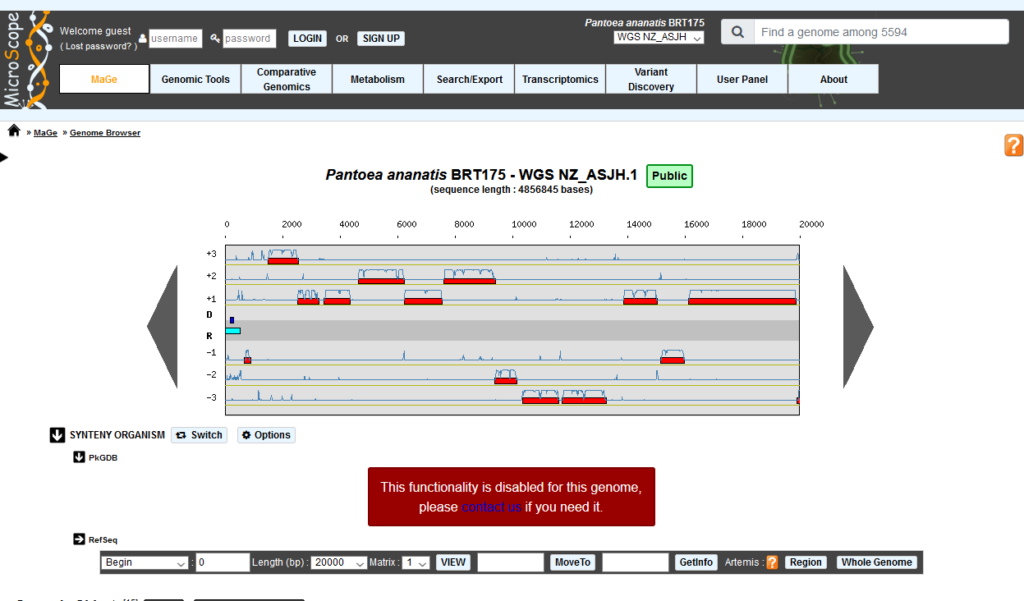 If one of these genomes becomes of interest for your study, contact us to request the re-computing of synteny data.
Important changes in MicroScope data management