Two novel interactive graphs have been added to the RNA-seq analysis page to summarize, control and explore more deeply the Differentially Expressed Gene (DEG) results.
A colored horizontal bar chart displays global statistics for the selected comparison(s).
A MA-plot displays an overview of the results by plotting the log fold change between the selected experimental conditions against the mean expression across all the samples for each gene.
By clicking on a gene on the MA-plot, it selects the corresponding table entry and displays additional information in a pop-up.
A Counts-plot displays for each gene, the normalized counts of all samples grouped by experimental conditions.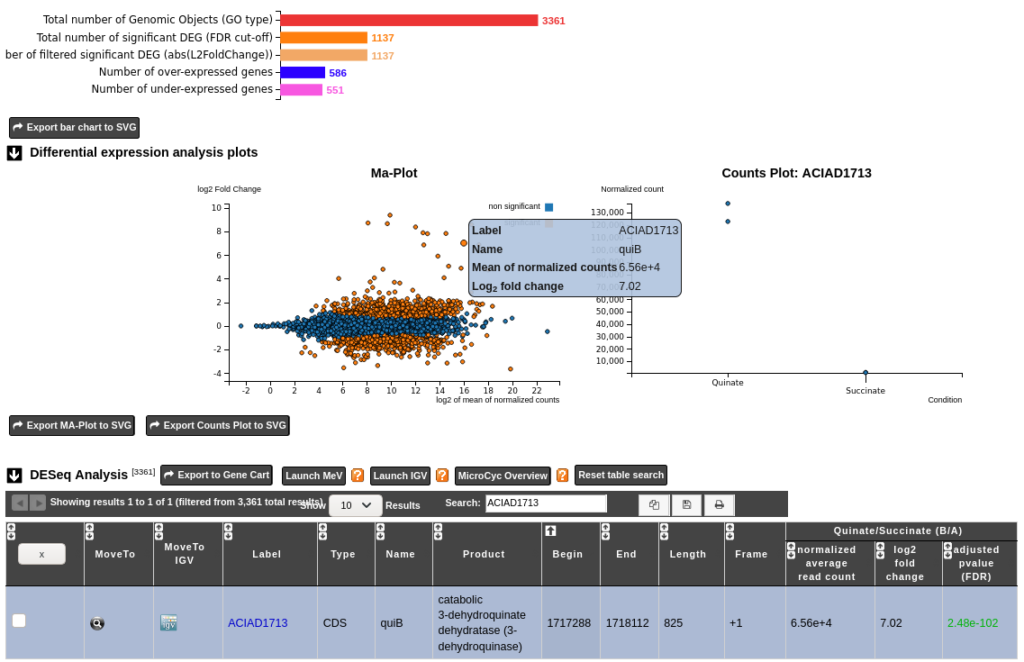 Feel free to browse our user documentation for further information.
Interactive MA-plot and Counts-plot to improve the exploration of RNA-Seq DEG