Over the past two decades, MicroScope has been a leading platform empowering microbiologists with powerful tools and resources to delve deep into the fascinating world of microbial genomics.
To celebrate this milestone, we invite you to join us at the Genopole of Evry on September 26th 2023. During this day several microbiologists will share their experience with MicroScope to unravel the mysteries of microbial genomes. Discover fascinating case studies, breakthrough discoveries, and real-world applications that have been made possible through this powerful platform.
After reviewing the platform's 20 years of activity, six guest speakers will share their research experience with the MicroScope platform. We will also present the methodological developments for pangenomics carried out by the LABGeM team.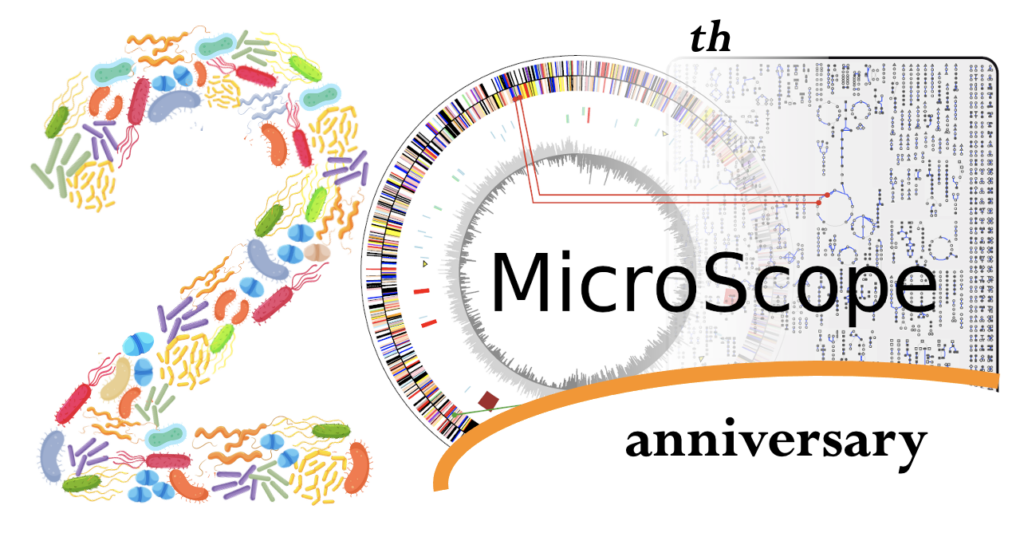 Whether you are an experienced user or new to the platform, this event promises to expand your knowledge, inspire new ideas, and foster collaborations within the vibrant microbiology community.
Registration and detailled program: https://microscope20years.sciencesconf.org
This event will also be broadcast in live. The registration is free but mandatory. Deadline: September 15th.
Register to MicroScope platform 20 years anniversary!