We are pleased to inform you about our new Microscope training "MicroScope platform – Advanced course". This new 2 days training course is aimed at presenting the last developments of the MicroScope platform to users who have followed a MicroScope training a few years ago.
We will present new key features of the MicroScope platform as well as tools dedicated to RNA-seq analyses, and we will particularly focus on features dedicated to the exploration of bacterial metabolism. This short training will be proposed once a year in autumn, the first session being organized in november 2016.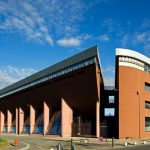 We also want to inform you about changes regarding other sessions of MicroScope professional trainings in 2016:
the training «Annotation and analysis of prokaryotic genomes using the MicroScope platform» will be extended to 4.5 days including 1 day fully dedicated to bacterial metabolism analyses, exploration and annotation. This training will be proposed 2 times per year in spring and autumn. The first extended training will take place in september 2016.
the thematic training « RNA-Seq Analyses using the MicroScope Platform » will only be proposed once a year. Note that the unique session for 2016 is planned in may.
Training courses on the MicroScope platform are organized at the EVRY University. Note that external training sessions can also be scheduled on demand, in France or abroad. In this case the University of Evry will deliver a quotation.
«Annotation and analysis of prokaryotic genomes using the MicroScope platform»
Tuesday 15th March 2016 – Friday 18th March 2016 (

Last seats !

)
Monday 26th September 2016- Friday 30th September 2016

Price:

1350€ (Includes all training materials and lunches for 4.5 days). Special discount for student : 675€ (limited seats !)
« RNA-Seq Analyses using the MicroScope Platform »
Thursday 26th May 2016 – Friday 27th May 2016

Price:

600€ (Includes all training materials and lunch for 2 days)
« MicroScope platform – Advanced course »
Thursday 17th November 2016 – Friday 18th November 2016

Price:

600 € (Includes all training materials and lunch for 2 days)
To register and get more details please visit our website:
https://www.genoscope.cns.fr/agc/microscope/training
A new MicroScope professional training in 2016: "MicroScope platform – Advanced course"